The Most Powerful Pulsed Magnetic Field Therapy for Chronic Pain Relief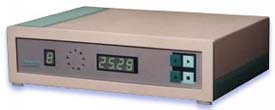 Tens of thousands of people have already been treated successfully with Curatron systems worldwide, dramatically improving their quality of life! Curatron has the most powerful magnetic field strength of any home PEMF system for faster healing results, chronic pain relief and recovery from muscular over-exertion and sports injuries. Pulsed magnetic therapy is also very beneficial for use in stress relief, anxiety and sleeping problems.
Pulsing electro magnetic fields influence cell behavior by inducing electrical changes around and within the cell. This improves blood supply, increases the oxygenation of tissues and enhances cellular repair. Improved calcium transport increases absorption of calcium in bones and improves the quality of cartilage in joints, decreasing pain dramatically. Acute and even chronic pain including fibromyalgia, sciatica, lymes disease, post-operative pain and post-surgery healing are dramatically improved. Pulsating magnetic fields are many times more powerful and effective than static magnets, such as common magnetic wrist bands, knee bands or magnetic bet cover mats. There is simply no comparison!
There are many scientific studies on the degree of effectiveness of Pulsed Magnetic Field therapy. It was found that disturbances in blood circulation and in metabolism play a key role in the development of diseases. Application of pulsing electro magnetic energy is based on more than 30 years of worldwide research carried out by renowned scientists. In addition there are many years of practical experience by thousands of physicians and patients.
The Curatron is the only computerized system using advanced Frequency Modulated Pulsing Electro Magnetic Field Therapy (FM PEMF). This technology generates time variable, low frequency pulsed magnetic fields, which are far superior to other pulsed signal magnetic field therapy technologies. The Curatron system is the only economical priced computerized pulsed signal magnetic therapy system generating sufficient energy to obtain a real therapeutic effect.
The Curatron HT Home System consists of a control unit, a local therapy pad and a large application mattress. The control unit produces electromagnetic impulses around the mattress in precise doses. Note: this is the only Curatron model that ships with two mats for the one standard retail price. The model XP and PC packages do not automatically include a therapy pad or body mat. You will need to choose one or both of these pads at an additional price. Other options include a high energy coil and switching box to rapidly switch between two separate mats (if you have ordered both sizes of mats).
The Curatron HT Home System has a built-in computer with 10 Master-programs. There are five programs for pain relief and 5 programs for wellness and general health. All the parameters of the applied electromagnetic fields (intensity, frequency and time) are fully controlled by the computer and guarantee the best possible use of the system.

The Curatron Field Strength Difference

The Curatron line of pulsed magnetic therapy mats feature a stronger magnetic field strength than competitors. Curatron's view on PEMF therapy concludes that a stronger magnetic field output (in the range of 70 Gauss and greater) are more effective in delivering therapeutic benefits. These magnetic pulses work to transfer energy to all of the cells in the body and help to restore a healthy trans-membrane potential for optimum cellular metabolism.

What is the difference between the various Curatron Models?

The Curatron HT Home System and the XP Special Edition model contain their fixed proramming internal to the unit with selections from the pre-set program menu. The pulsed magnetic field strength of the HT model is the lowest in terms of Gauss (or Micro-Tesla). The XP SE model allows for higher magnetic field strength. The clinical systems such as the Curatron PC Super ship with PC or Mac compatible software which allows the clinician to enter patient data as well as control the frequency output of the applicator within the frequency range of the particular model.

Fast Results with Curatron Pulsed Magnetic Field Therapy
* Chronic Pain Relief
* Lower Back Pain Relief
* Fibromyaligia Pain Relief
* Sciatica Relief
* Emotional Tension and Stress Reduction
* Faster Recovery from Injury (workouts and sporting injury)
* Improved Emotional Energy and Mood
* Better and More Restful Sleep
* Post-Surgical Recovery
* Oxygenation of Tissues
* Works to Normalize Blood Pressure

Curatron therapy can be used up to 60 minutes per day. Longer time periods are not necessary.

Warranty - Control unit has a three year warranty. Large mats and pads have a 12 month warranty.






Optional hand held Magnetic Probe for Acupoint stimulation and intensive localized therapy. Majority of the magnetic pulse emits from the tip and the output is up to 100 Gauss. Great for targeting localized muscle strains, arthritic joints, carpel tunnel syndrome, acupuncture points and more



Listen to a Radio Interview with Ben Philipson
Inventor of the Curatron

Keep Track of the Latest Curatron News with Ben Philipson's Blog Reports

Learn All About the Curatron and Pulsed Magnetic Field Therapy

---
Curatron 2000 HT Specifications

Pad 35 x 35 cm = 14" x 14"

Included

Mattress 60 x 160 cm = 24" x 63"

Included

Max energy on local pad - Health programs 0 to 4 (1mTesla = 10 Gauss)

15 Gauss
1.5 millTesla

Max energy on local pad - Therapy programs 5 to 9

200 Gauss
20 MilliTesla

Max energy on body mattress - Health programs 0 to 4

5 Gauss
0.5 MilliTesla

Max energy on body mattress - Therapy programs 5 to 9

70 Gauss
7 MilliTesla

Master Programs

10

Program time for 10 programs

15-30 min.

Frequency Range:
Each program has its own frequency modulation pattern

1-50 Hz.

Waveform

Sinewave
Program Descriptions
Low Energy Programs

Min.

0

Circulation

15

1

Relaxation

15

2

Energizing

15

3

Wellness

15

4

Recovery

15

High Energy Programs

Min.

5

Pain - A

30

6

Pain - B

30

7

Oxygenation and Circulation

30

8

Arthritis and Osteoporosis

30

9

Fracture Healing

30
There are Several Curatron Models To Choose From
They Differ According To The Maximum Magnetic Field Strength
and Operator Controled Features - for the PC model


Curatron HT - Home System - includes local applicator pad and full body mat

Full body mat maximum strength = 70 Gauss
Local applicator maximum strength = 200 Guass
Optional Hand Held Magnetic Pen Probe - $395.00


This model includes a 24 x 65 inch full body mat and a 14 x 14 inch local therapy pad

$3,575.00

Curatron 2000 XP - Special Edition model

Full body mat strength - 150 Gauss = 15,000 mT
Local applicator pad - 400 Guass = 40,000 mT.
Optional Hand Held Magnetic Pen Probe - $395.00



You will need to order a Full body mat or local applicator pad at additional cost for this system. See your options below.

The very-high energy B-Coil is required to achieve 100,000 micro-Tesla output

$4,750.00

See complete details for the 2000 XP SE

The 2000 XP SE does not interface with a PC. All programming is internal to unit

Curatron PC Super Clinical System - with computer software system - to customize and store individual patient sessions.

Full body mat strength - 150 Gauss = 15,000 mT
Local applicator pad maximum strength - 400 Gauss = 40,000 mT.

Note: computer is not included. Pad or mat is not included in the basic price. You must select at least one pad or mat for additional cost.


Full body mat or local applicator pad must be purchased separately. Pad or mat is not included in the basic price


Professional Clinical System Includes
Computer software for PC or Mac operating systems to track patient data


$5,490.00

Curatron 2000 3-D Ultra

Complete with 3-D full body 50 milli-Tesla (500 Gauss) mattress. Includes professional software and USB cable for PC / Laptop


$12,500.00

Additional Information Here


Optional Add-ons for XP and PC and 3-D Models
Optional Pad and Coils
Prices
Full Body Mat

100 Gauss max. on 2000 XP Model
150 Gauss max. on 2000 PC Model

26 x 71 inch full body matt


$935.00


Local Therapy Pad

20 x 28 inch therapy pad

$630.00

High Energy Coil Applicator -

Type A Coil

450 Gauss on 2000 XP Model = 45,000 micro-Tesla
700 Gauss on 2000 PC, XP special and 3-D Model = 70,000 micro-Tesla


8 x 8 inch high energy coil
for local area treatments

$545.00

Very High Energy Coil Applicator - Type B Coil

700 Gauss on 2000 XP Model = 70,000 micro-Tesla
1000 Gauss on 2000 PC, XP Special and 3-D Model = 100,000 micro-Tesla

8 x 8 inch very high energy coil available only to licensed therapists

$765.00

Butterfly Coil - 160,000 Micro-Tesla = 1,600 Gauss
For optional use with 3-D Systems

8 x 8 inch - for 3-D Systems
Hand Held Pulsed Magnetic Pen Probe - for intensive local use

up to 100 Gauss

$435.00

Dual Voltage Switch for 115 to 230 volts

All Models

$165.00

Switch Box
switch box allows easy selection between
two different applicators

$265.00

All systems add $175.00 for shipping
Allow Time for Air Freight and U.S. Customs Clearance
Customer is Responsible for Import Taxes