We have introduced thousands of individuals to Bob Beck's wellness products beginning with the original BT-5 Brain Tuner in1985. Beck's most valuable contribution in the area of health and wellness was his research and inventions from the early 1990's that came to be known simply as the Bob Beck Protocol. This approach includes the use of the Silver Pulser (with its pulsing and colloidal silver functions), the Magnetic Pulser, and the Sota Water Ozonator. The Bob Beck protocol products are designed by Sota Instruments, Canada. Many customers tell us they consider the Bob Beck Protocol products to be an essential part of their emergency preparedness supplies.

In brief terms, these instruments provide the following functions
1. Silver Pulser - this two-in-one unit emits specific electrical impulses via electrodes worn on the wrist. The unit also comes with a set of silver electrode wires that enables the production of the finest quality colloidal silver in concentrations of 3 to 5 parts per million. The Silver Pulser is considered the most important part of the Beck Protocol instruments.
2. Magnetic Pulser - magnetic field energy has a long history of use in helping to create a healthy and energy-filled life! There are thousands of references that one can research for the many benefits of using magnetic field energies. The Sota Magnetic Pulser emits a magnetic energy pulse of approximately 6,000 Gauss every four seconds. The Magnetic Pulser works so well because it is a magnetic field in motion, as opposed to the static magnetic fields seen in other personal products such as magnetic wrist bracelets, necklaces, and so forth. For your convenience, the Magnetic Pulser applicator paddle is marked for Negative North Polarity. Many researchers believe that the negative North polarity is more beneficial than the South polarity.
3. Ozonator - the model Woz-5 Sota Ozonator produces a very high quality of ozone. As part of the Beck Protocol, ozonated drinking water helps in supplying a purified source of water to aid in the body's natural process of cleansing and elimination. Less expensive ozonators are available, but these lack the attention to detail, quality and reliability of the Sota Woz-5.
Purchasing the Bob Beck Protocol

You have the option of ordering from Transformation Technologies or directly from Sota Instruments in Canada.

Ordering from Transformation Technologies does not include any product discounts

. First time buyers ordering directly from Sota are eligible for a 10% product discount. This discount code can be shared with family and friends. Just have them order by referencing our distributor code - CA50025.

Disclaimer: The opinions stated are the views of Transformation Technologies and do not represent the opinion of SOTA Instruments Inc. The SOTA units are consumer products designed for relaxation, well-being and to complement a healthy lifestyle. The SOTA units are not medical devices nor are they intended to diagnose, treat or cure any medical or health condition. The use, safety or effectiveness of the SOTA units, has not been approved by any government agency. Please consult a health practitioner for any medical or health condition. Results are not typical.

Complete Bob Beck Protocol - $875.00
Regular retail for complete kit - $950.00. Shipping will be added at time of purchase


Orders placed directly with Sota Instruments are shipped by Canada Post. Shipping will be added to all orders.

Simply click this link that will take you directly to the Sota Instruments website: http://www.sota.com/default.aspx?page=15&rtd=CA50025


Sota Instruments Retailer Program

If you wish to become a Sota retailer and earn a rewarding income, while sharing the Bob Beck Protocol with your family, friends and community, information is available on the Sota Instruments website. We welcome the participation of health professionals and lay persons alike. You must refer our I.D. number - CA50025 - or mention Transformation Technologies. Click on the link above to enter the Sota site or phone them at 800-224-0242. You may also Email directly to - retailer@sota.com

It is not within the scope of this page to explain the Beck Protocol in any detail as we do not make any medical claims for the use of these products. However, a casual search of the internet will result in dozens of listings under - Bob Beck - There is a very informative 1hr. 41min.video presentation explaining the Beck Protocol presented by Dr. Eliezer Ben-Joseph, N.D. http://video.google.com/videoplay?docid=3451198977216830251


Robert C. Beck ...The Inspriation Behind the Sota Products
Robert C. Beck passed in 2002. We were very priviledged to know Bob Beck as a personal friend and associate from 1985 to 2002. We spent many years doing our small part in assisting him to spread his message of natural health and well-being throughout the United States and Canada. Bob Beck freely shared his concepts and inventions with the world and never sought any financial gain from his efforts. This is in the tradition of a true humanitarian. We are very excited to see the continuing contributions to well-being that Beck's legacy offers to all those in need. Our most powerful ally in spreading the word of the Beck/Sota wellness products is our valued customer. Your role as a natural health consumer is all important because we, as retailers, face many restrictions and obstacles in sharing our message of health and well-being with those who need it most.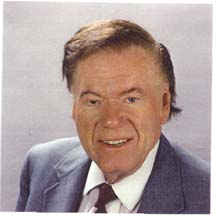 ---
Home Page

Complete Products Listing Page with Links to All Product Pages
Bob Beck Protocol - Silver Pulser - Magnetic Pulser - Colloidal Silver Generator - Ozone Generators
Rife Generators - BCX Ultra Rife - Gary Wade Ultra 10-A - Fscan II - Photon Sound Beam - Life Force 2000 - Premier 2500 - Magnetic Therapy - QRS - Curatron - Infrared Therapy - Infrared Vita-Mat - Infrared Saunas - TDP Infrared Lamps - Water Ozonators - Subtle Energy Instruments -
Negative ionizers and Foot Swing Machines - Chi Machines

Ordering Beck Protocol
We do not offer on-line ordering. Please phone, or email your order. Shipping time is normally within 7 to 10 days Pay by Visa, M.C., American Express, Discover, PayPal, check & M.O.
Transformation Technologies
PO Box 4
Nobleton, FL. 34661-0004

Toll Free 1-877-287-0912 or (760) 333-4579

E-Mail vristo@earthlink.net
Note: Transformation Technologies makes no medical claims for the above products. The Silver Pulser, Magnetic Pulser and Water Ozonator 200 are not intended or recommended as an alternative to accepted modes of first aid, or medical intervention, or treatment. They are not intended to be used as a medical device for humans, or in the diagnosis, prevention, treatment, cure, or mitigation of any illnesses or diseases in humans. All cases of injury or disease must be diagnosed and treated by a licensed medical professional.